Thursday, 24 June 2021
Born on this day: Ferdinand Bol (1616-1680)
Dear reader,
Summertime! Check out the listed graphic art related opportunities below.
EXHIBITIONS
#photography The Nederlands Fotomuseum, Rotterdam, just opened the 'Gallery of Honour of Dutch Photography', featuring 99 photographs and 1 empty frame. The photographs represent a selection of iconic works throughout Dutch photo-history. Buy your ticket here!
#open The Rembrandthuis, Amsterdam, tells the story of a famous 17th century elephant in the exhibition: Hansken, Rembrandt's Elephant. Hansken was toured to markets and fairs across Europe. When she was in Amsterdam, Rembrandt drew her multiple times. You will see these drawings in the exhibition, among other art works, historical documents and even Hansken's skull. On view until 29 August.
#openingsoon On view from 17 July until 7 November: Baroque at Teylers. The Teylers Museum, Haarlem, shows a selection of their fine collection of 17th century Italian drawings in this exhibition.
#photography Opening soon in the Metropolitan Museum of Art: 'New York: The New Woman Behind the Camera'. With over 120 photographers from 20 countries, the exhibition explores the diverse work of artists, the New Women, who expressed female empowerment, modernity, and experimentation in the 1920's to the 1950's. Open from 2 July until 3 October.
#japaneseprints Open from 11 June to 4 July in Nihon no hanga, in Amsterdam: 'Memories of Shōwa: Impressions of Working Life by Wada Sanzō'.
#open In celebration of the Metropolitan Museum of Art's 150th anniversary, the Department of Drawings and Prints presents four thematic installations that take an in-depth look at the fabric of its collections. The last installation is designed to elucidate the broad range of materials and techniques used by artists in Europe and the United States to create works on paper from the Renaissance to the present day. Between 29 April and 26 July, the MET presents 'Selections from the Department of Drawings and Prints: Materials and Techniques'. Check out how to get your tickets here.
#justopened The Fitzwilliam Museum in Cambridge will soon open the printroom exhibit 'Virtue, Vice & the Senses: Prints 1540 – 1660' which looks at the spread and development of prints representing abstract qualities such as the Five Senses, Seven Virtues and Deadly Sins. Open between 22 June and 30 August 2021. Visit the website for more information.
#track Keep track of whether heritage sites are open or closed on the UNESCO website here!
OPPORTUNITIES
#drawings #fellowship The Harvard Art Museums, Cambridge MA, is looking to fill the Emily Rauh Pulitzer Curatorial Fellowship in Contemporary Drawings. Visit the website for the details. Rolling application as of 26 May 2021.
#lastchance The Staatliche Schlösser, Gärten und Kunstsammlungen Mecklenburg- Vorpommern in Schwerin is looking for a curator and an assistant curator (2 years) for their printroom and Duchamp research center. Check the links for more information. DL both: 27 June 2021.
#fellowship The Los Angeles County Museum of Art (LACMA) is looking for a curatorial fellow of prints and drawings for a 1-year term, with a possible renewal. The candidate will build on the collection's strengths (Northern Renaissance, Italian, French, and Northern Mannerist, and 19th-century French prints; 17th- and 18th-century French and Italian drawings) while exploring areas for expansion. Find more info on the specific tasks and how to apply here! DL: 2 July 2021.
#curator The Morgan Library & Museum, New York City, seeks an ambitious, experienced, and outgoing curator to lead its Department of Printed Books and Bindings. The Astor Curator and Department Head stewards and interprets the Morgan's renowned printed book collection, which extends from the invention of printing to contemporary first editions. Find more info on their website! DL: 6 July 2021.
#curator The Dallas Museum of Art, Texas, has a vacancy for The Allen and Kelli Questrom Curator of Works on Paper. They seek a team-oriented colleague who will promote, interpret, build, and care for all aspects of the collection, with strengths in prints and drawings from Europe, Asia, the Americas, and time periods from the 15th century to today. Apply here! DL: 16 July 2021.
#fellowships The Met announced a generous gift from the Diamonstein-Spielvogel Foundation to fund 5 fellowship positions in the Department of Drawings and Prints. These paid positions include 4 yearlong fellowships and 1 interdisciplinary fellowship of two years that combines curatorial, conservation, and scientific studies. The fellowships will begin in fall 2022, with applications available in September 2021.
CALL FOR PAPERS
#cfp The British Library and Paul Mellon Centre announce a series of four online seminars between 2 and 11 November 2021. The programme is designed to look afresh at the late Georgian and early Victorian landscape print series. They seek 15-minute papers on original, scholarly, and creative approaches that discuss the landscape print series in new ways, and to place such work in productive dialogue with other kinds of contemporary landscape imagery (painted, watercoloured, or drawn). More information can be found on the website. DL: 1 July 2021 (noon).
#cfp The Library Company of Philadelphia invites proposals for a symposium held on 25 March 2022: Collecting, Curating, and Consuming American Popular Graphic Arts Yesterday and Today. The 300-word proposal on historical American popular graphic arts has to be submitted by 2 August 2021.
#cfp The Association of Print Scholars invites submissions for the 2021 APS Publication Grant, supported by C.G. Boerner and Harris Schrank. The grant supports the publication of innovative scholarly research about printmaking across all time periods and geographic regions. The grant carries a maximum award of $2000. Examples of possible uses for an APS Publication Grant include, but are not limited to: travel expenses for research essential to the completion of a manuscript; studio time or courses in printmaking that will contribute significantly to a scholar's understanding of the subject matter; funding assistance for photography and image permissions; and honoraria for contributors to collaborative publications. For information on the details of the application, visit the website. DL: 31 August 2021.
#cfp The Drawing Room, London, announces that their next Research Forum will be held on 5 November 2021. They invite proposals that examine critical issues around contemporary drawing. Proposals should have an explicit connection to drawing and discuss why the medium of drawing is key to the research. Visit the website for details. DL: 31 August 2021.
#prize The 'Printing Historical Society Prize for New Scholarship' is available again this year. Submissions are invited in the form of a new article on a printing-historical subject, suitable for the Society's Journal. The winning author will receive this year's Prize, a purse of £500, membership of the Society for one year, and publication in the PHS Journal. Full details on their website. DL: 1 October 2021.
#cfp The 36th Biennial Congress of the International Paper Historians (IPH) will be held in Krems/Donau, Austria from 17 to 22 August 2022. The congress, entitled 'Paper of Graphic Art', will focus on paper, whatever its source, used as the primary material for Graphic Art world-wide. While books and their paper were the focus of numerous previous IPH meetings, the congress will now address graphic art on paper. Because of this, research on any paper is welcomed, regardless of origin, so long as they may be connected with prints and drawings in one or the other way (including contemporary installations involving paper). Check the website for details. DL: 15 February 2022.
EVENTS
#symposium The Rijksmuseum, Amsterdam, organizes a full-day symposium on 2 July on the subject of press photo archives and the history of photojournalism. Get your ticket here!
#conference From 25 to 27 August 2021, the conference 'Vernacular Books and Reading Experiences in the Early Age of Print' will take place at Leiden University Library (Leiden, The Netherlands) and online. Full programme and registration link here!
#lecture This year's Frederik Muller lecture (online), organised by Amsterdam's Allard Pierson museum (and knowledge institute of the UvA), is titled 'Where is the colour in book history?' and will be held 10 September 2021. Register here.
OTHER
#podcast An independent podcast about art and ideas 'Platemark' is created and produced by Ann Shafer and Ben Levy. The episodes in Season 1 discuss issues the artworld faces, focussing on museums, curatorial work, critiques, studio visits, value (market and conceptual), redefining the art historical canon, and prints, printmaking, print fairs, and print publishing. Check out the website.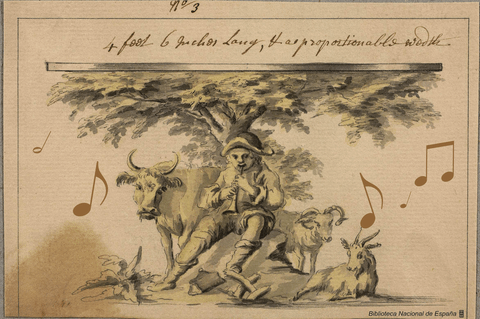 The News Corner Team,
See you next month!
Iris Louwersheimer &
Marte Sophie Meessen
AG communication coordinators